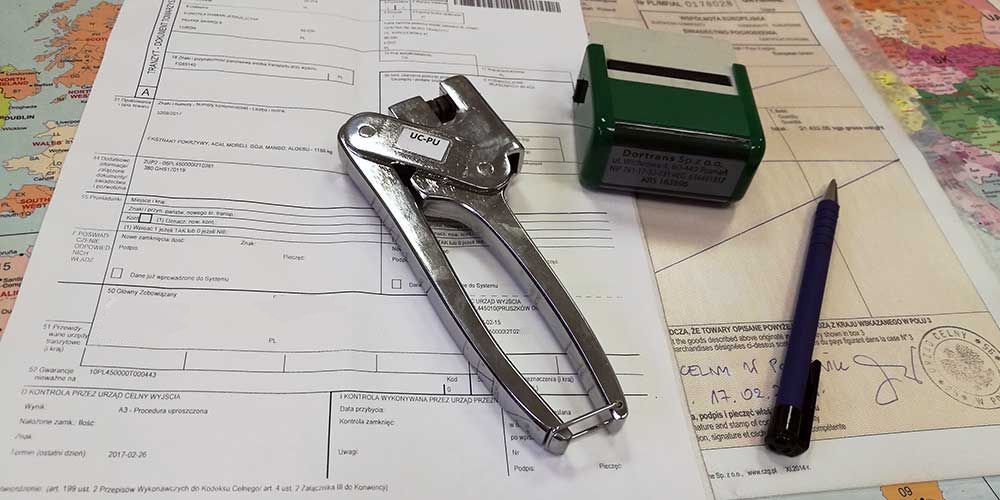 Customs handling – will do it for you!
Comprehensive customs handling provided by the transport and forwarding company Dortrans include, among others, customs brokerage in the following procedures: final clearance, temporary clearance, inward processing, export outside the European Union. For your convenience, we use the simplified procedure. We fill in and certify with the Customs Office  documents confirming the origin of the goods. We handle TIR and ATA carnets. On your behalf we can provide financial security. We can also submit and fill out the monthly Intrastat declarations. We guarantee full confidentiality of data.
We are aware that the paperwork is the last thing entrepreneurs and importers of goods from different parts of the world would like to deal with, so we will be happy to do it for you. All we need is an authorization from you so that we can represent you and your interests before the customs office. We assure you that we will do our best and will do everything we can to make your cooperation beneficial and satisfying. We do not promise pie in the sky, but reliable performance of tasks entrusted to us. For us  work is not a chore , but a pleasure, so we never lack enthusiasm and commitment required to take  on new, non-standard and labor-consuming  challenges. We encourage you to contact us!